Dr Vipul Singhal DMD, FICD, FACD - Arlington Heights Dentist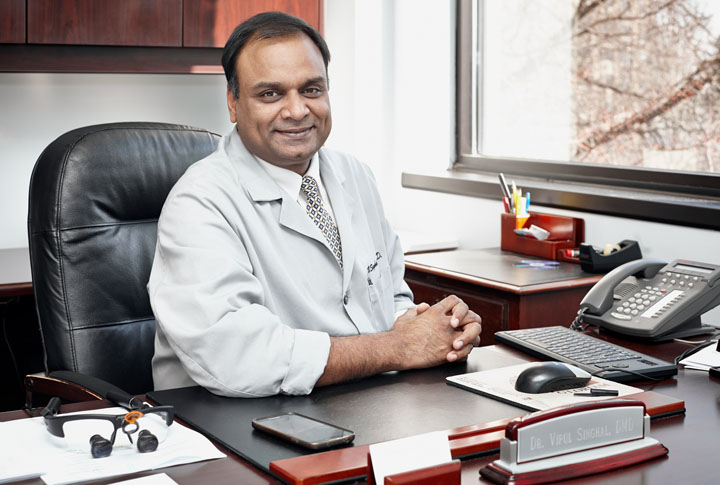 Background and Credentials
Dr. Singhal provides general and cosmetic dentistry. He completed his training as a family dentist from Boston University. He launched St Bernard Hospital's first dental center to provide dental treatment including sedation dentistry to children, adults and special needs patients and served a director and emergency dentist. Prior to establishing in Chicago, he completed his residency in Burns, plastic and Maxillofacial surgery in India and served as Dental officer in Indian Army.
Read Baskaran S.'s review of Ally Dentist on Yelp
Read Kayvan M.'s review of Ally Dentist on Yelp
Read Polly P.'s review of Ally Dentist on Yelp
A Sincere Passion for Dentistry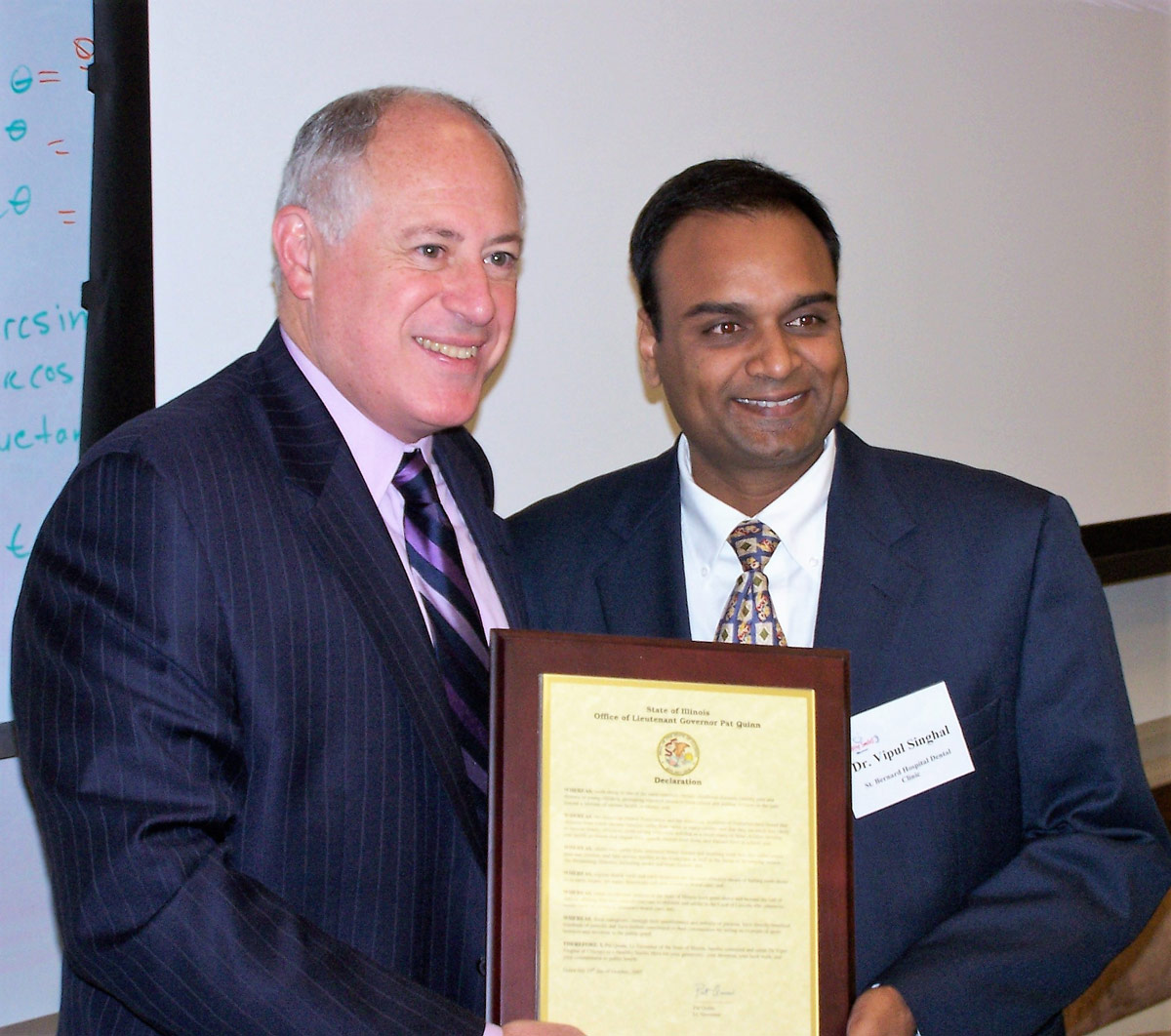 Dr Singhal is passionate about providing quality care and proud to serve as a dentist in Arlington Heights. He is a fellow of "International College of Dentists" and "American College of Dentists" and a member of American Dental association, Illinois State Dental Society and Chicago Dental Society. He also serves on the board of Institute of Medicine of Chicago which is an independent organization of distinguished leaders in the healthcare field.
Dr Singhal's work won him several awards and recognition including "Healthy Smile Hero" award from then Lt Governor of Illinois. He is also completed his MBA from University of Chicago, Booth School of Business to enhance his business skills and provide best care in most efficient ways to his patients. When not in the office, he enjoys spending time with his wife and son. He and his family enjoy being outdoors, travel, learn about different cultures and also volunteer for social causes.