Cosmetic Dentistry in Arlington Heights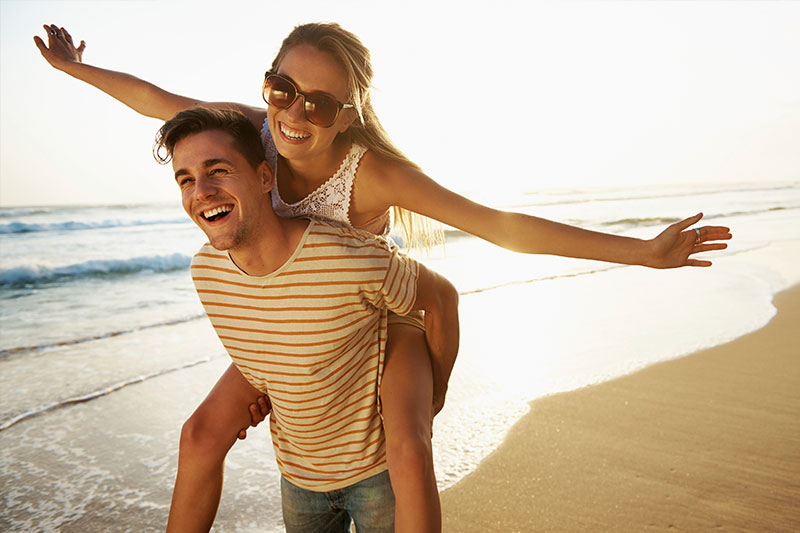 If you have ever considered brightening your smile or fixing your discolored, chipped, crooked, or misshapen teeth, then you may be a good candidate for cosmetic dentistry.
Common treatments include:
Teeth Whitening or Bleaching
Bleaching is one of the most popular cosmetic dental procedures. It lightens teeth that have been discolored or stained by age, food, medications, smoking, and other factors. Depending on your case, you may choose either in-office or at-home bleaching solutions. In-office treatments generally produce instant results, whereas at-home treatments, like custom-trays take several weeks before any noticeable change.
Bonding
This outpatient procedure involves the application of tooth-colored plastic putty, known as composite resin, to the surface of broken, chipped, or discolored teeth. The treatment can also be used to fill in gaps between teeth, and protect tooth roots that have been exposed following gum recession.
Dental Crowns
Crowns, also referred to as tooth caps, are designed to completely cover a tooth in order to prevent further deterioration and restore its normal shape, size, and appearance. Crowns are typically used to protect weak teeth, cover discolored or misshapen teeth, restore worn or broken teeth, strengthen teeth with large fillings, anchor a dental bridge to adjacent teeth, and cover a dental implant or tooth restored with root canal therapy.
Veneers
The ultra-thin shells of tooth-colored porcelain are called veneers. They are cemented to the front surface of your teeth in order to conceal or camouflage discolored, poorly shaped, misaligned, or damaged teeth.
Dental implants
These are artificial teeth that are surgically placed in three pieces. The dentist first implants a titanium screw into your jaw to act as the tooth root, which then supports a crown above the gum line via an abutment that links the two.
Read Polly P.'s review of Ally Dentist on Yelp
Read Dalibor T.'s review of Ally Dentist on Yelp
If you're self-conscious about your teeth, or want to improve your smile, please visit Ally Dentist in Arlington Heights, 60004 to discuss your case. Call us today at 847-305-4001 to schedule your free consultation.