Got Questions? We Have Answers.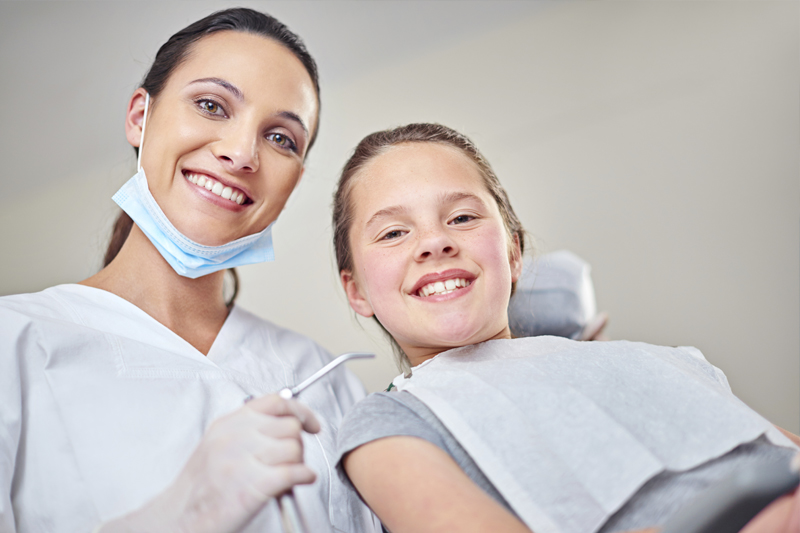 "Are you in my network? "
Insurance can be complicated. We participate in most dental insurance plans and also work with people with limited or no dental coverage. Please call us with your questions about eligibility. We also accept cash and major credit cards.
"When should my child first visit a dentist?"
A child should begin visiting a dentist with their first tooth (around 6 months). We strive to make visits enjoyable for children so they will begin to develop a healthy view of dentist visits.
"Dental x-rays safe?"
With today's technology, we can focus the radiation into a very small field, minimizing the exposure necessary to capture an image. In fact, radiation has been reduced so much that one dental x-ray will expose you to less radiation than 30 minutes of flying in a plane.
"Special Needs Care"
Most people with special needs can be treated in a general dentistry clinic. However, not all clinics have experience. We have extensive experience serving patients with special needs.
"Why do I need a crown?"
A crown is needed when a tooth has a large cavity or is treated for a root canal. A crown prevents that fracture by replacing the missing tooth structure and fully covering the tooth, providing it with additional strength.
"What are veneers?"
Veneers are porcelain shells that can be used to reshape a tooth, cover up staining, reposition a tooth or help create a more pleasing smile. During a consultation, we will discuss what type of veneers will help you achieve your goals.